Scissor lifts are incredibly useful when working at heights. However, there are many hazards that come along with any useful machine. In this case, there are four main hazards:
high winds or bad weather
overloading the equipment
removing the guardrails during operation
driving the lift on uneven or unstable ground
One of the most important things to keep in mind when using a scissor lift is the center of gravity. A great deal of these hazards can be avoided by simply taking the center of gravity into account. When the scissor lift is raised, the center of gravity is raised as well. Much like a lifted pick-up truck, this can cause the machine to tip or rollover.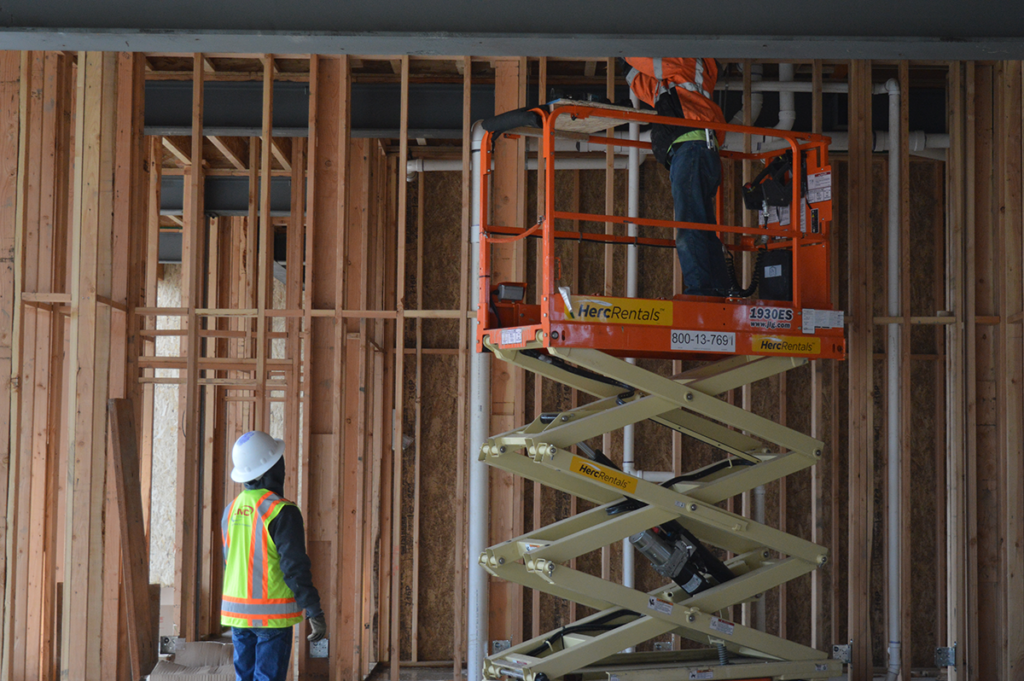 Once the center of gravity is raised, there are many different things that can cause disaster. If too much weight is put on the platform or the machine is driven across uneven ground, this can throw off the balance of the machine. Always keep in mind the capacity of the machine.
Especially because of the size of the lifted platform, even a strong wind can cause the whole machine to fall. Keep the weather and environment in mind when planning your work.
Another thing that can cause issues is the height itself. Because of this, there are guardrails on the platform to prevent workers from falling off the edge during operation. This along with PPE can help protect workers from falling.
There are many other hazards that can present themselves during scissor lift operations, but these have proven to be the most common. No matter your location or job, you need to be aware of the hazards involved before you start work. If you take the time to assess the risks, you can avoid injuries and fatalities much more reliably.
For more information, check out our OSHA-Compliant Scissor Lift Safety training, along with all of our other trainings here on our website.
Good luck and stay safe!