Scissor's lifts have many capabilities that make them extremely useful for many industries. However, like all equipment that elevates personnel, scissor lifts present hazards to the safety of the worker. The chance of injury is also significantly increased when a safety measure is neglected. This is why it is important to be trained and certified to work in a scissor lift. This training comes with learning many safe practices you will need to adhere to. They require that you be familiar with your machine and worksite.
Performing Inspections: The first thing you will need to do before getting in the scissor lift is inspect it for damages and functionality. They don't have to be very long, but they must be thorough enough to determine if the machine needs maintenance.
Mounting & Dismounting: There are a shocking number of injuries every year from getting in and out of a vehicle improperly. That is why there is a specific mounting and dismounting method used to minimize hazards. It is called the three-point contact method (hand-hand-foot, foot-foot-hand). Follow this safe practice for both getting inside and outside of any work vehicle.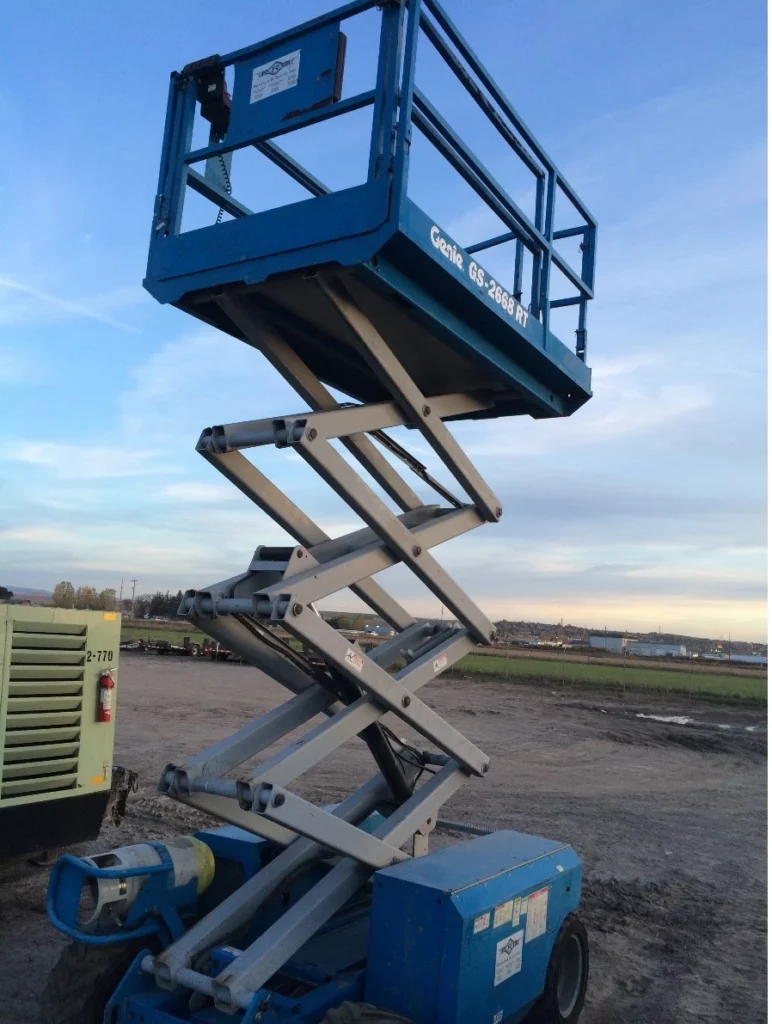 PPE: Personal Protective Equipment (PPE) should be worn at all times. The most common PPE you should wear are hard hats, gloves, eye protection, visibility vests, and slip-resistant footwear. You may be required to wear additional PPE based on your employers' requirements and unique worksite conditions.
Fall protection: Heights present some of the greatest dangers to workers in every industry. That is why fall protection is so critical which is required to meet OSHA standards. Fall protection is required on all types of lifts. The safety railings and gates constitute fall protection. However, the operator may also need to wear fall arrest systems.
There are other safe practices you should know before using a scissor lift. For more information, visit the Hard Hat Training website. There are hundreds of training resources for your business. Good luck and stay safe!