The weight of a scissor lift will depend on the size of scissor lift you are operating, but on average you can find them weighting around 4,000 pounds. That is about the size of an adult white rhino, or a little more than the car you are driving. Obviously, this is varied as the weight of the scissor lift will often change depending on how much weight it is designed to carry. Some small models weigh only 1,900 pounds, but heavy-duty scissor lifts could weight up to 8,200 pounds.
Knowing the Weight
There are a variety of reasons that knowing the weight would help as you begin to operate your scissor lift. A common question that may arise is "Can this trailer properly transport the weight of this scissor lift?" or can this truck or this ship transport it? Whatever you use to transport a scissor lift, it is important that it can not only support the weight but can do it in a way that is safe and effective.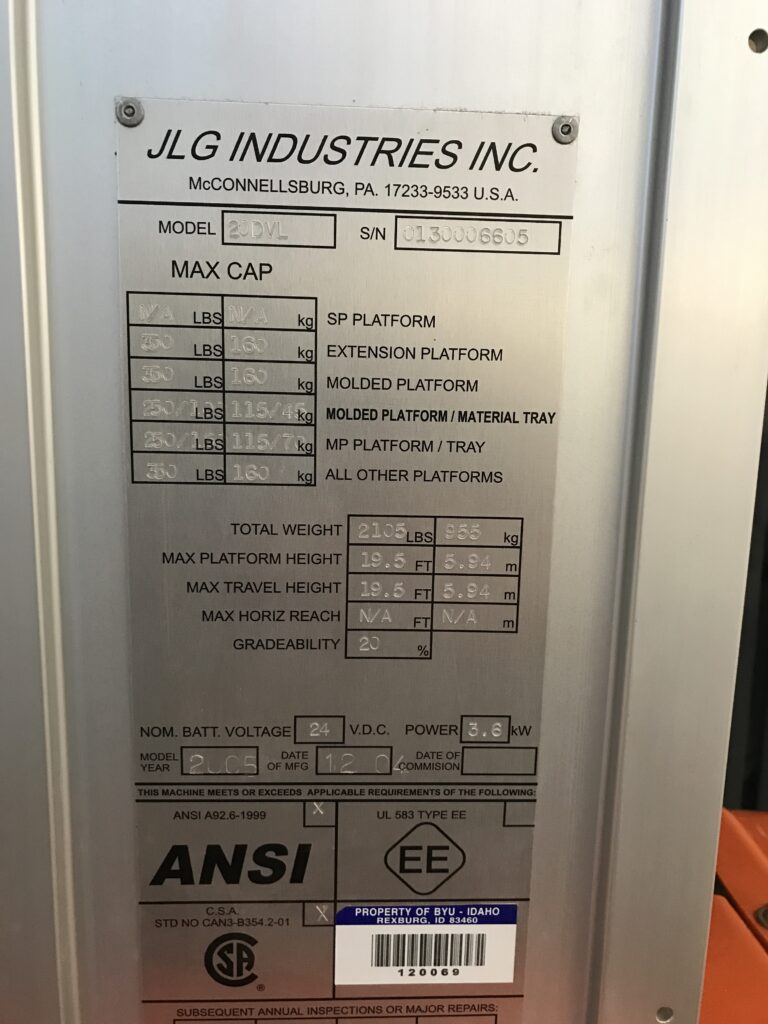 Weight vs Weight Capacity
Be sure not to confuse the weight of the lift with the suggested weight limit for the platform of the scissor lift. Most warning labels will tell you the capacity that the scissor lift can raise, normally around 500 to 1,000 pounds that is evenly distributed throughout the platform. In order to find the weight of the machine itself, look for the information label which also contains the model and make of the machine.
Much Weight, Much Responsibility
The heavier the scissor lift, the greater the operator's responsibility to know, understand, and operate the lift correctly. A heavier piece of machinery can cause a lot more damage and will require lots of balance and stability. Safe practices are needed and expected when operating such a large piece of equipment. Frequently we are informed of scissor lift accidents in the news that take the lives of employees across the globe. Staying aware of the hazards and avoiding them saves lives.
Training
Being trained is vital to your ability to operate a scissor lift safely, no matter how much it weighs. The Hard Hat Safety training series offers a wide variety of trainings, including tips for successful operation, or a training kit that sets forth all standards and expectations. On the Hard Hat Training website, you can also learn the weight of other types of machines that outweigh scissor lifts as well as training on how to operate them safely.