When a person has to work on scaffolding, vehicle lifts, or roofs, they need to protect themselves. Falling hazards are some of the most common accidents on worksites. Fall protection systems need to be used by all workers at heights to prevent these tragic accidents. This equipment not only needs to be used, but it also needs to be inspected that it is in proper working order.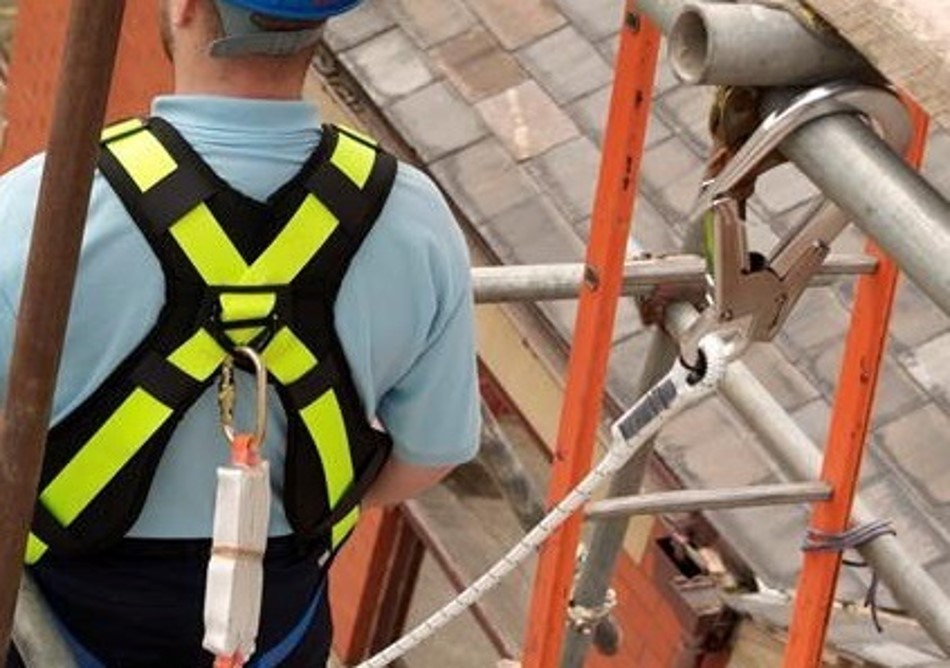 The general standard is that if anything appears damaged or worn, remove it from service until it's fixed, or replace it immediately. Never use a harness or any other fall protection gear in need of repair. You may have access to other equipment that needs attention in more specific areas. Here are some guidelines for various fall protection systems.
Harnesses- The harness needs to be worn properly, never tangled, or it can cause damage to you and fail to protect you. Look for tears, poor stitching, burns from UV or chemical burns, or tied knots.
Hardware- Check D-Rings D-Rings for distortion, cracks, breaks, and rough or sharp edges. Make sure they pivot freely. Look for any unusual wear or damage on the D-ring attachments. Back pads should also be checked for cracks, damage, or other signs of wear.
Tags & Labels- Your inspection should also include required warning labels, informational booklets, and capacity tags. These are required to be present and in a legible condition. They should include OSHA/ANSI markings, the date of manufacture, and the date of first use.
Lanyards- The same inspection standards that apply to harnesses apply to lanyards. You need to be familiar with its components, capacity, and regulations for use.
For more information about fall protection or other construction industry hazards, visit the Hard Hat Training series website. There you can find more training programs, kits, and articles for all your business's needs.
Good luck and stay safe!